A Bridge Between Wales and South Korea Leads to Two Captivating Documentaries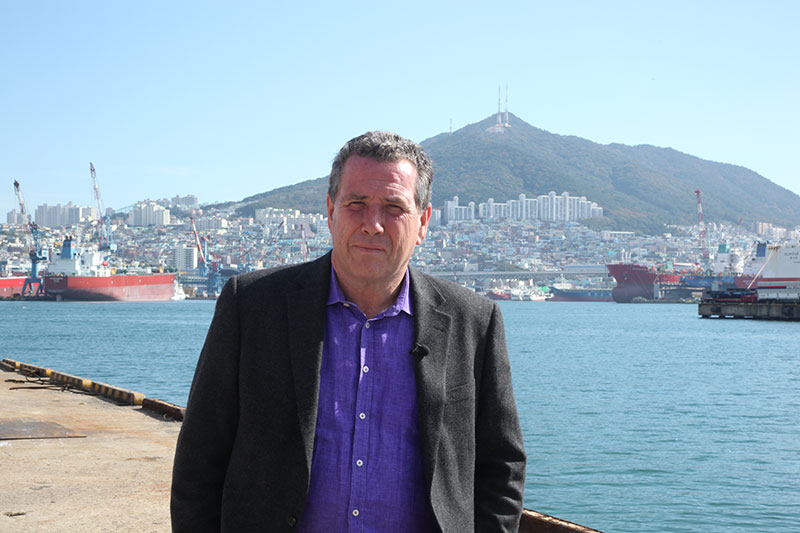 S4C viewers will be able to watch two co-productions between Welsh broadcaster S4C and South Korean channel JTV during the next fortnight.
The programmes look at two major historic events that have made South Korea the country it is today and forged an unbreakable link between Wales and the modern Asian economic powerhouse.
In the first programme Gohebwyr: Jon Gower (Awen Media production), to be broadcast on Tuesday 13 January at 9:30 (English subtitles), journalist and author Jon Gower will follow the remarkable story of the Welsh missionary Robert Jermain Thomas, who is recognised as the man who brought Christianity to the country.
In the second documentary Gohebwyr: John Hardy – Cofio Rhyfel Corea (Rondo Media production) to be shown on S4C on Tuesday 20 January at 9.30 (English subtitles), broadcaster John Hardy goes on a personal and emotional journey to South Korea as he traces his father's footsteps during the Korean War. This year marks the 65th anniversary of the start of that war – a war which has officially not ended.
English subtitles will be available for both broadcasts which are available on TV and online platforms throughout Wales and the UK.
This is the first time broadcaster S4C and production companies Awen Media and Rondo Media have worked in a co-production funded by S4C and JTV.
The co-productions have been arranged by The Bridge, an independent, innovative company that brings together production companies and their ideas in the UK together with Asian co-production partners.
Amanda Groom, Managing Director of The Bridge, said, "The Bridge is delighted to have been instrumental in bringing into production these two ground-breaking co-productions with South Korea.
"The Korean War is relatively unchartered territory for UK Broadcasters. The personal revelations between father and son in Gohebwyr: John Hardy – Cofio Rhyfel Corea – John Hardy remembers the Forgotten War Story – generates a narrative that is simultaneously personally moving and culturally significant.
"RJ Thomas' continuing resonance in the Christian church of South Korea today is also unfamiliar to many in the West; however his actions continue to infiltrate aspects of daily life for thousands of South Koreans today.
"By bringing together the Welsh production companies Rondo Media and Awen Media with Korea's JTV and S4C, The Bridge was able to tap into additional funding from South Korea enabling the productions to take place, and proving that co-production between Eastern and Western television worlds enables important new stories to reach all television audiences."
The productions were financed by broadcasters S4C and JTV.
S4C's Content Commissioner, Llion Iwan added: "This ground-breaking co-production has brought together two countries and people who are very different in many ways but also have a lasting cultural and historical bond. More than anything else it has led to two programmes of a human and historical interest that will captivate viewers here in Wales."