S4C Signs Up to Deals with South Korean Channel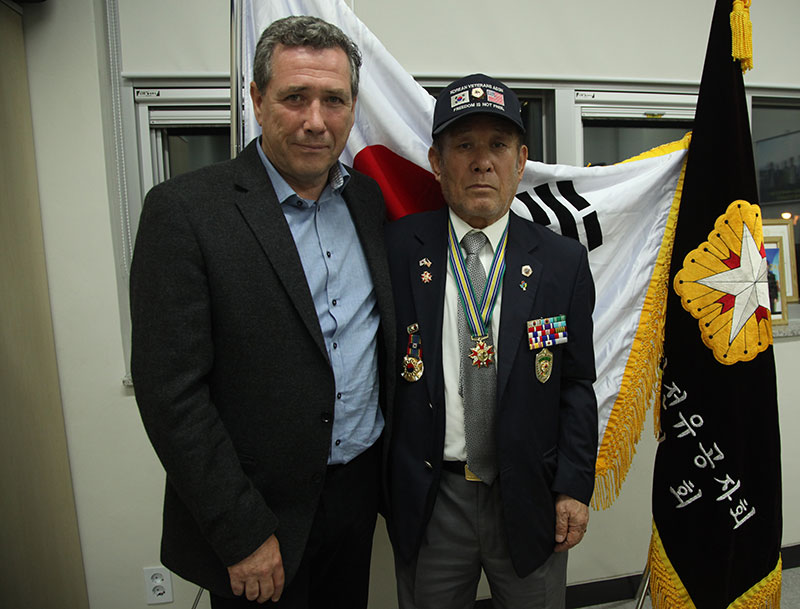 S4C have signed a letter of intention to collaborate on a variety of productions with JTV channel in South Korea.
This is the first time broadcaster S4C and production companies Awen Media from Cardiff, and Rondo Media, who are based in Caernarfon, Cardiff and Menai Bridge, will collaborate with the broadcaster from South Korea.
The Welsh production companies will start filming three documentaries in South Korea in September.
The collaboration is due to the co-operation and discussions with The Bridge, an independent, innovative company that bridges production companies in the UK together with Asia.
One story tells the story of missionary R.J. Thomas Story in South Korea, and the other two documentaries will look at the Welsh involvement in the Korean War.
The productions are being funded by S4C and JTV.
S4C's Content Commissioner, Llion Iwan says
"The letter is a clear sign of both broadcaster's intention to form an exciting cultural link which will lead towards producing programmes which will encourage creative industries on both continents."
"This creative collaboration is a new territory for us in terms of broadcaster through our partnership with one of Asia's most important countries. Its already lead to three different ideas being developed, and we hope more ideas will develop as the relationship between both countries flourish. S4C has been very keen to explore further co-production projects following recent success with projects such as 'Y Gwyll/Hinterland', and by working with The Bridge we have ambitious projects which we believe can deliver some very special results on screen."
JTV producer Jeong, Hee said. "JTV and Jeong, Hee Do is delighted to be working with Welsh production companies, Awen Media and Rondo Media and broadcaster, S4C, in bringing these extraordinary important stories of universal interest to fresh audiences."
Amanda Groom, the MD at The Bridge is looking forward to the prospects of the new partnership between S4C, The Bridge and the South Korean Channel, JTV.
"The Bridge is delighted to have received confirmation of programme and series funding from South Korea, bringing to reality exciting and innovative new co production relationships between Welsh producers, Rondo Media and Awen Media and South Korean producers, JTV. Working in partnership with S4C, the result of these partnerships is that more important Welsh stories can be delivered to S4C's audience."
The documentary R.J. Thomas Story (WT) will be produced in partnership between Awen Media and JTV in South Korea.
'Y Rhyfel Angof' (The Forgotten War) will be produced Awen Media and 'Milwr Cymreig' (The Welsh Soldier) will be produced by Rondo Media, for S4C and the JTV channel in South Korea.