K-content: Head On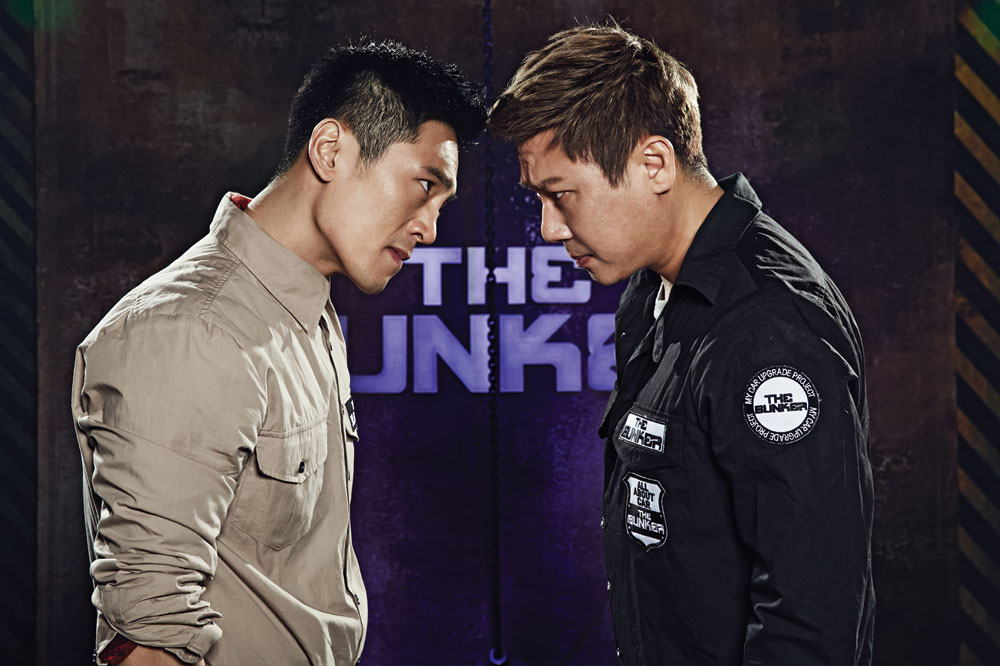 The first South Korean content wave broke the country's shows into China, Japan and across Asia. Now, a second wave is seeing the country's drama and entertainment reaching western shores.
South Korea is already a drama producing territory of note and is now aiming to build its formats and factual production markets, with western buyers and copro partners key to the plan.
As its content companies start to look to the west, one buyer makes a bold prediction. "South Korea is the new Israel," they say. "They not only create a lot of new shows, they understand how buyers become if [a deal] becomes difficult from a business standpoint. They are responsive, have a global outlook and are willing to listen. They accept ideas."
Former FremantleMedia drama boss Donna Wiffen, now heading up fledgling UK prodco Duchess Street, works with the SDA Global Drama Forum, which awards Korean and international drama. She highlights MBC gender-swapping romantic drama Coffee Prince and KBS series The Good Doctor, about an autistic genius who becomes a brilliant kids surgeon, as standout examples of good Korean drama.
Wiffen adds that she has seen the local drama scene develop. "A lot of Korean drama resonates with a lot of what comes out of South America, and they do really well with that telenovela style," she says. "In recent years they have also started going for more big, high-concept ideas, within a cultural context that works for them."
Suk Park (left), cofounder and co-CEO of US SVOD site DramaFever, agrees there had been a shift in some of the drama produced. "In the Korean production ecosystem some of the cable guys want to replicate the US-type content and are producing police thrillers and so on, but the bulk is still focused on Asian Confucian values," he says.
Korean drama retains a different tone to its US equivalent. "In terms of primetime content, the US has the best in the world, but a lot is violent and sexually graphic," says Suk Park. "The content we buy from Korea has a more subdued focus on these elements and tends to focus more on the emotional and family aspects of the story."
Another key difference is Korean viewers like a series to end – there is not the western culture of returning series, and many are close-ended.
For outward-looking Korean content companies, drama deals are increasingly being supplemented by sales of entertainment shows. Dad, Where Are We Going? and Running Man are massive successes in Asia. Grandpas Over Flowers, meanwhile, looks to be the format that will make western broadcasters that weren't aware of the new wave of Korean entertainment shows sit up and take note.
Free-to-air broadcaster SBS is one that is looking to augment its drama sales with entertainment deals. Its scripted formats deals include the sale, last year, of 20-episode drama Cain and Abel to Russia's Cinemotion Group.
This year, US broadcast net ABC has ordered a script of a local version of another SBS show, the supernatural love story My Love From the Star. The deal, however, was struck directly between the show's writer, Ji-eun Park, and the US prodco HB Entertainment, which will work up the US version alongside EnterMedia Contents and Sony Pictures Television.
The deal underlines the pivotal role of the creator in K-drama, which is another reason local broadcasters and distributors are keen to expand their entertainment and formats activity, because they generally own the rights and exercise greater control.
"The most important factor to sell [a Korean] scripted format to the global market is the writer, which is understandable considering the power of the writer in the Korean drama industry," says Insoon Kim, junior manager, of SBS' global formats strategy unit, the Creative Oasis Lab. "This is why it's important for broadcasters like SBS to also focus on entertainment show licensing."
After the Korean and subsequent Chinese success of Dad, Where Are We Going? another SBS entertainment juggernaut, Running Man, debuted in China in October on Zhejiang Television, which beat off strong competition for rights to the show. As TBI goes to press the latest episode of the show has won a 2.5% share and the show has been watched 500 million times online.
SBS launched a formats showcase in Cannes at MIPCOM, in which it presented its top five prospects. Its formats department, which is separate to the drama sales division, will do the same at ATF, showcasing Love Village, billed as the 'most experimental dating show in Korean television history'; family reality show A Date With My Son-in-Law; and variety format You're the X-Man. The line-up is rounded out with Star Junior Show, in which famous kids and parents reveal their real lives, and quiz format Money in Your Phone (below), which allows viewers at home to compete for prizes.
The reality is that the Korean distributors, although keen to break into western markets, are more focused on extending their activity in China.
Pan-Asian markets and, notably, Japan were historically the focus of Korean broadcasters, producers and distributors, but China has gradually replaced everywhere else as the most important export market.
"The rise of the Chinese market was a game changer to Korea as well as the rest of the world," says Insoon Kim. "China is definitely the biggest content market nowadays and also considered the most important."
The success of Korean content companies in the 400-million TV home country could provide a boost to international companies with Chinese ambitions.
"Working with South Korea can enable these companies to access China, it can open doors and make progress happen," says Amanda Groom, who along with UK-based producer/distributor Argonon, set up The Bridge earlier this year. The company aims to facilitate deals between English-language content companies and their Korean counterparts.
Groom was one of the first executives to work across the Korean and western markets and says there has been a surge in coproduction activity in recent times. "It has mostly started in the factual and fact-ent genres, but we're increasingly also talking about drama and, given the power of Korean drama in Asia, that [Korea-western tie-up] could make for a powerful combination."
For international producers aiming to partner with their Korean counterparts, financial assistance is available from the Korean Communications Agency (KCA), which sits within the government's Ministry of Science, ICT and Future Planning; and the Korea Creative Content Agency (KOCCA), which is affiliated with the Ministry of Culture, Sports and Tourism.
The cash on the table is for projects that already have a broadcaster attached and that are relevant to the Korean audience. The organisations will generally 'match-fund', mirroring the budget already committed to a project. The cash injections come with various stipulations that can be hard to navigate for international firms, which is where the likes of The Bridge come in.
"The money is real and can come quickly, but it can be difficult to access because it is such a different culture, and without an understanding of that you won't get anywhere," says Groom.
Other groups such as Seoul-based producer Paan Media are also working with international producers. All3Media-owned UK prodco Lion is working with Paan on shows including Korean Food Made Easy, which will be on MBC in Korea, Food Network in the UK and Cooking Channel in the US.
UK prodco Pioneer also worked with Paan, setting up its series Treasures of the Earth as a copro. The three-parter, which is distributed by PBS International, tells the human and geological story behind some of Earth's most precious materials and resources. With PBS' Nova already on board, Paan stepped in as the Korean partner with a Korean director, K.C. Lee, travelling to UK to work on the show, and some of the CG being done in Korea. The technical expertise is another reason western producers want to make Korean friends.
"We've been interested in Korea for a couple of years," says Pioneer managing director Kirstie McLure. "They have a lot of ability in high-end CGI, and there is a lot of interest in blue chip factual and science docs."
Cable channel operator CJ E&M, meanwhile, has been at the forefront of Korea's recent international content push, having started actively marketing its shows to western buyers in the past couple of years. "It's an interesting time for us because we didn't have a lot of international exposure, and now there is a lot of interest and discussion," says Alex Oe, director of acquisitions and sales at CJ E&M. "Korean drama was already strong in Asian territories and now we see interest in adapting them for other markets, and at the same time we have been pushing our formats."
Alex Oe adds that while markets in the west are opening up, it is still early days for CJ E&M. "We are still new to it and do not have full access to all of the networks, but every market we attend gives us a better sense of what is most interesting for the international buyers."
There has been a steady flow of entertainment format deals for CJ E&M this year. FremantleMedia has optioned gameshow The Genius Game for France. In the show, which is on CJ E&M's tvN channel, players from different backgrounds take each other on in social games, testing their logic, strategy and mental agility abilities. Food-quiz Crazy Market has been optioned by Ballandi Multimedia in Italy and Ben Silverman's Electus in the US.
While other Korean broadcasters have international divisions, CJ E&M's is gaining credibility in the global market, with one international exec telling TBI its materials and marketing efforts make its content more accessible than that of its rivals.
Alex Oe says that as western markets open up, its big MIPCOM launch, car customisation and auction format The Bunker (pictured, top), was well received. He also has high hopes for fashion format Sold Out.
However, the standout deal to date for a Korean format in the west is CJ E&M's Grandpas Over Flowers, which has been acquired by US broadcast network NBC.
Tim Crescenti's Small World IFT is repping the reality/travel format, in which a group of elderly celebs face travel-based challenges, and struck the NBC deal. "It's a wide-ranging format and it is a broadcast show," he says. "The Bucket List producers Craig Zadan and Neil Meron are on board, having just come off The Sound of Music Live! for NBC."
The US version, Better Late than Never, will be more formatted than its loosely-structured Korean counterpart, but won't become a 'travel-scavenging' format, Crescenti adds. Production will get underway early next year and it will likely debut in May as a six or eight-episode, one-hour series.
The US broadcast deal will spur further sales, Small World says. The vendor has already sealed options with ActiveTV in Australia, Shine France, Seapoint in Germany and indie prodco Chalkboard in the UK, giving it a good shot at becoming an international hit.
Grandpas… also has the potential to become a fully-fledged franchise. Small World has the international rights to spin-off format Sisters over Flowers and drama spin-off Flowers Grandpas Investigators.
Other CJ E&M dramas that are in line for US remakes include 3rd Hospital and Vampire Prosecutor. US formats company Intrigue has optioned both and is shopping the scripted shows Stateside.
3rd Hospital follows two brothers and medical practitioners, one from a traditional school of medicine and the other from the world of modern medicine, as they battle to save patients' lives.
Vampire Prosecutor follows a crime-solving vampire who is fighting to keep his identity a secret and unmask the vampire that originally bit him.
Serial killer series Gabdong (pictured) is also getting attention, with format deals expected. One exec tells TBI the show "makes Dexter look like Disney".
If 'K-pop' and 'K-drama' are already pop-culture terms, should Grandpas Over Flowers, The Bunker or Love Village become breakout hits, 'K-formats' will have to be be added to entertainment industry lexicon. The second Korean wave is certainly heading to the west and buyers in the US and Europe are beginning to soak up its entertainment shows, dramas and docs. 2015 could well be the year of the Korean format.
K-drama fans in a fever
DramaFever is proof, if it were needed, that South Korean content works in the US. The site was launched in 2009 with a line-up of Korean fare and is now moving into originals.
It started out with a package Korean dramas from broadcaster MBC and now has thousands of titles from around the world. The rapid growth is outlined by the monthly unique user numbers: in 2012 it has 2.5 million monthly uniques, in 2013 it had hit 10 million, and today it claims more than 20 million uniques per month. This recently prompted Japanese media giant SoftBank to acquire the company, which had previously counted Breaking Bad network AMC among its investors.
Cofounder and co-CEO Suk Park says it can have a Korean drama subtitled and on DramaFever the day after its airing in Korean primetime (which starts at 9pm).
The service's success was built in part by offering K-drama fans a way to access the content they loved without illegally downloading it. "Fans originally gravitated to our site because it was legal and that [traffic] allowed us to add titles from KBS and the other major broadcasters," says Suk Park.
One of the biggest surprises, Suk Park says, is the proportion on non-Korean viewers tuning into Korean drama – its research says 40% of the non-Korean viewers are white American, 30% Latino and the remainder African-American and Asian.
"Millennial viewers have been educated and raised in a multicultural environment and with a fusion of cultures," Suk Park says. "There is a natural curiosity to go beyond what is available [on TV] and explore worlds outside their own lives." With SoftBank behind it, he adds that DramaFever will expand into new markets, taking its Korea-led OTT offering into Europe and elsewhere. "With the backing of SoftBank, global expansion is a must."
In terms of programming, DramaFever has moved into original drama. In October it launched comedy series Tomorrow's Cantabile (below). Coproduced with Korean prodco Group 8, the drama is based on Japanese manga Nodame Cantabille. Eschewing the Netflix release model, DramaFever launches new installments weekly with subtitles episodes appearing later on Hulu, which has a syndication deal with the streaming site. In Korea, the show goes out on KBS2.
The show builds on the success of its first original, Heirs, which has amassed two billion views across all platforms, with many coming from China. It was part-funded by the Almond Board of California, which, impressed by the numbers, contributed funding to Tomorrow's Cantabile, which is billed as 'The Odd Couple meets Boys Over Flowers meets Glee'.