Territory Focus: Thailand – Hitting The High Notes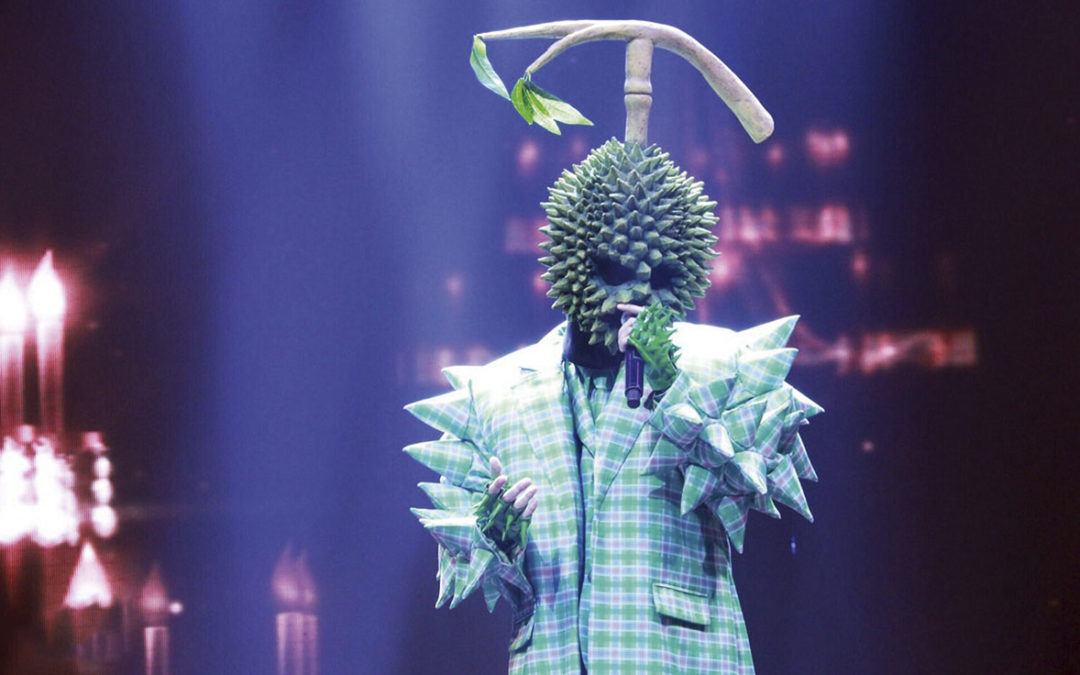 Thailand is establishing itself as a hotspot for production ingenuity both regionally and on the international stage. Amanda Groom of advisory firm The Bridge gives Richard Middleton a rundown of why the country should be on your radar.
As far as Asian format exports go, it's hard to beat The Masked Singer for making a global impact.
The show shot to international prominence in January when it became a smash hit for Fox in the US, having originated out of Korean broadcaster MBC as The King of Mask Singer.
Yet, arguably, the country we really have to thank for the extravagant singing format's breakout success is Thailand, because it wasn't the Korean show that caught the attention of the executive who took the format to the US.
Craig Plestis, the founder of Endemol Shine North America-backed prodco Smart Dog Media, spotted the series while eating in a Thai restaurant in 2017. A month later he'd bagged rights and the format, which has since recorded a triumphant second season on Fox and sold to ITV in the UK, was on the path to becoming an unstoppable entertainment juggernaut.
It underlines the growing role of Thailand on the international production scene, with its ingenuity noted by numerous format execs to TBI over the past 12 months. For Amanda Groom, founder and MD of global media advisory firm The Bridge, the country is fast becoming a key player in the rapidly changing TV ecosystem in the region.
"Asian content creators have long had success with formats travelling within their Asian region," she says, "but previously, those that punched through into international markets were limited to Japan and Korea."
She points to well-established shows such as Japanese trio Dragon's Den, Hole In The Wall and The Iron Chef, as well as Grandpas Over Flowers and The Good Doctor from Korea, remade to great effect by NBC and ABC respectively. But, Groom says, an evolution is occurring that is seeing expertise and talent blooming in neighbouring regions, most notably in the countries from the Association of Southeast Asian Nations (ASEAN).
"Asia has long been recognised for its ingenuity and innovation, however there is currently a noticeably dynamic surge in ASEAN programmes and formats pushing into international markets.
"This can be explained through both the voracious appetite for new ideas and an increasing dynamism and growth in co-productions across the region," she explains.
Groom's company, which identifies, develops and incubates international TV opportunities, has worked in Thailand for more than five years and in Korea for more than a decade. She says the ASEAN countries' surging populations – which have almost doubled over the past four decades – and its "tremendous economic progress" is pushing its production business forward.
"Obviously as the market grows so too does the volume of 'Made In Asia' content, along with streamers and other new players pouring resources into the region and driving innovation and differentiation," she says. "Most exciting are the new Asian production hubs such as India, Singapore, Thailand, Malaysia and the Philippines."
And the country with the most momentum, she says, is Thailand. Groom points to local producer and broadcaster Workpoint Entertainment as one to watch, benefitted as it is with the advantage of owning its own TV channel, Workpoint TV. It was this company's remake of Masked Singer that prompted the US pick-up.
"ASEAN countries are now emulating government-driven models of creative investment that have proved so supportive of creative industries further north, such as in Korea." - Amanda Groom, The Bridge
The production side of Workpoint has already made some inroads in the West, with its non-scripted format The Fan licensed to the UK and Sweden by distributor Small World IFT several years ago. The producer has built on this and enjoyed recent success with formats including singing show The Rapper and Diva Makeover, which are among the nominees for the Asian Television Awards, which take place in January.
"It's also seen its Black Sheep format licensed into Italy by Eccho Rights and had regional hits with Drive Me Home, a trivia quiz show, and Fake Lovers, a game show about love and couples," Groom says.
Other notable companies include Zense Entertainment, which worked with NBCUniversal International on Singer Auction, and Line Company, which was behind drama show and fellow Asian Television Award nominee Great Men Academy.
Indeed, while entertainment formats attract much of the fanfare, Thailand's producers are "excelling in feature documentaries and doc series, food and travel series, natural history and drama," says Groom.
Tasty Journey is available via Thai broadcaster PPTV
She points to TVBurabha's production of Tasty Journey for Thailand's PPTV as an example of programming that can cut through, and says that her company, The Bridge, is working in partnership with the firm on international co-productions across natural history, food, lifestyle and science shows – "all of which represent growing genres across the region".
So what has caused this surging uptick in production expertise? There has, Groom says, been substantial progress "in technical expertise, production qualities and story-telling abilities within Thailand, Vietnam, and Indonesia". And this is partly because ASEAN territories "have taken good notice of the success stemming from Northeast Asia," where countries such as South Korea have provided direct support to help fuel the global export of their cultural wares.
"[ASEAN countries] are now emulating models of government-driven creative investment that have proved so supportive of creative industries further north, particularly in Korea.
"Thailand, Vietnam and Indonesia are not yet in the position of, for example, CJENM in Korea or Fuji TV in Japan – however, watch this space," she urges.
The broadcasting and streaming ecosystem is also providing further fuel for producers in the region, as companies from across Asia collaborate on projects to "collectively punch higher together," as Groom puts it.
"The quality of filmmaking is reaching new levels in Thailand and the environment is ripe for co-production for both the conglomerates and smaller independent TV indies," Groom continues, adding that "it's worth noting that co-production is frequently an early stage for an Asian production company to enable it to stretch its wings beyond simply local markets and to engage with the international market.
"The combination of advantages of Eastern and Western skill sharing, combined with valuable local acumen, results in productions of a quality and reach that can be considerably greater than the sum of the parts," she adds.
For producers, broadcaster and platforms of all shapes and sizes, that can only be a good thing.