Look to Asian Drama Remakes for Creative Renewal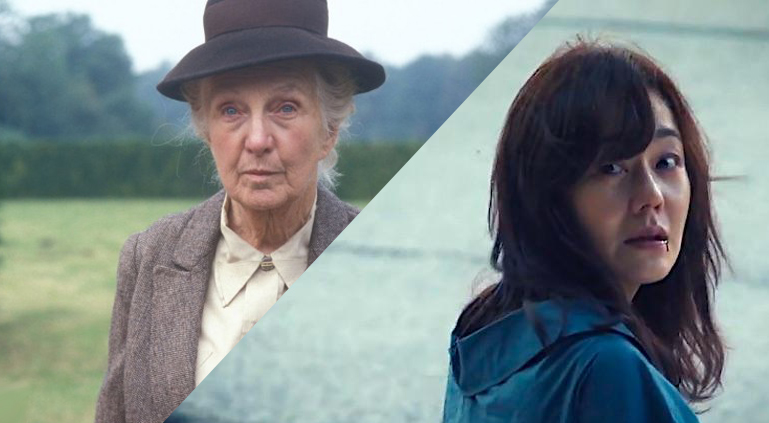 Amanda Groom, MD of co-production specialist The Bridge, explains why Asian remakes such as SBS Korea's take on Miss Marple, Ms. Ma, Nemesis, are breathing new life into Western drama IP.
A growing trend across Asia is seeing remakes of Western drama resulting in exciting adaptations of characters and story lines we think we already know. These regional reversions of classic Western dramas are delivering new and innovative interpretations of traditional US, UK and European drama IP.
The differences between Asian and Western drama fascinate us at The Bridge. Asian drama is sometimes dismissed as being melodramatic and formulaic. It's easy to make fun of Korean, or 'K drama', narratives where any number of horrible things – think car accidents, cancer scares and unrequited love – occasionally happen to people on the same day.
K drama characters rail against injustice with intense and undeserved suffering – a complex and inescapable misery called han. Those who experience it yearn for vengeance, but they don't seek out revenge. Instead, these intense moments linger – sometimes for longer than international audiences are prepared to endure.
Ultimately, Asian drama tends to downplay realism and exaggerate emotion, drawing out a certain mood across the entire program. In contrast, Western dramas portray reality, but not at the expense of the narrative.
In fact, some argue that there is something in Western culture that causes it to reject undeserved suffering. As such, our stories of meth-dealing teachers and power-hungry market traders who use brutal means to reach success must inevitably lose their souls along the way. After all, if they were deeply moral characters, they wouldn't be as interesting because Western narrative generally suggests everything should go smoothly for good people.
This is the crux of why Asian reversions of classic Western dramas are proving to be so fascinating: they combine elements of Eastern and Western drama while generating new audiences from the fans of established IP.
Indeed, it feels like a natural progression that Agatha Christie's quintessentially English Miss Marple (pictured above, left) has evolved into Korea's Ms. Ma (right) – the protagonist in SBS Korea's Ms. Ma, Nemesis, a deal that was brokered by The Bridge as a result of our relationship with director Yang Yun ho and producer Jay Yoon of Seoul-based Good Productions.
Wrongly convicted for a crime she didn't commit, Ms. Ma breaks out of prison in the first episode. It's a far cry from the Miss Marple Western audiences are used to, and also reflective of how fictional characters and stories are being reworked in the #MeToo era.
This month's MIPCOM market showed signs that creative businesses are looking to develop and maximize cultural nuances and adapt stories without cannibalizing the value of the original IP and other international versions of the same drama.
Hiren Gada, CEO of Indian content powerhouse Shemaroo Entertainment, emphasised the need for local and regional cultural nuances, along with language adaption. Shemaroo's offering Bollywood Mix combines local Bollywood with international themes in its attempt to grow new audiences and address the regional and cultural variations across the region.
Meanwhile, Rashmi Bajpal, executive director for Endemol Shine Asia, discussed maximizing creative IP for Endemol Shine Group drama The Bridge (Bron), whose Asian version (pictured, right) plays out on a bridge between Malaysia and Singapore.
The show, which originally featured Sofia Helin as Swedish detective Saga Norén has been remade in the US at cable channel FX, in the UK/France via Sky Atlantic and Canal+ and now in Singapore/Malaysia via OTT service Viu.
When you consider that Bron creator Lars Blomgren has shown his interest in Chinese and Indian remakes of the drama, it's clear there is great potential for more clever adaptations balancing Eastern and Western drama narratives.
Ms. Ma, Nemesis is currently airing on SBS Korea and will conclude on December 8.