How To Co-Produce in Asia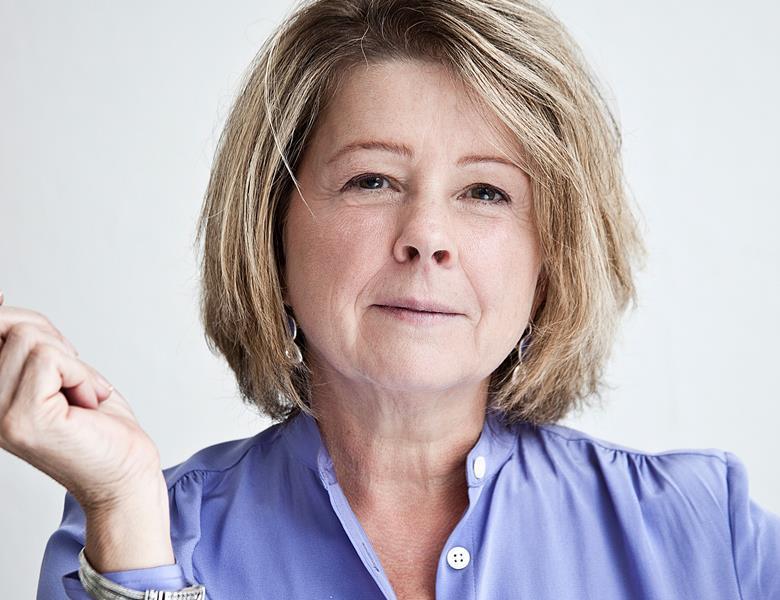 Ahead of Singapore's Asia TV Forum this week, Amanda Groom of The Bridge gives an overview of Asian co-production market
What do British television companies need to know about the Asian television market?
The Asian TV market is changing as rapidly as Asia itself. Of course, there is no one Asia – the contintent comprises countries as different and diverse as China and Laos, and Korea and Myanmar.
Asia comprises 60% of the world's population and, perhaps most relevant to British TV producers, a world of youthful audiences is found there.
Asia's median age is 30.7 years, while in the UK that figure is 40 years. When you add to these population figures the dramatic engagement of digital tech across the Asian region and the increase in English-language speaking, the result is a vibrant, dynamic and increasingly profitable TV and digital media market place.
How has the Asian market changed for British producers looking to break into the region?
The Asian region is one of fierce growth and rapid development, and this includes within TV production and consumption.
Traditionally, much of Asian TV was entertainment, with markets divided between local-language entertainment programming and the regional feeds of English-language programming, primarily stemming from the US.
While this remains the bedrock of available television, the market is changing noticeably. Some nations are expressing their cultural identity through factual programming, such as in Vietnam and Thailand where documentary makers are grouping together under the umbrella banner of the Thai Docs Association, with support from Government cultural departments.
China is now viewed within the region as being more of an export market for Chinese TV programming, whereas India is a powerhouse of co-development and co-operation and has open enthusiasm for co-production with international producers.
Companies such as Zee TV are already expanding globally, reaching to high-end documentaries such as Life On Earth From Space in co-production with UK company Talesmith.
New amongst Asian producers is the rapid learning about how to leverage the international market place, and this means co-production opportunities for British indies as never before.
While not all Asian nations have the same level of experience or sophistication as the UK indies – particularly within storytelling – often the willingness to learn and hard-work ethic makes up for the lack of co-production experience.
Along with that, many producers on the ground in Asia have extensive local knowledge, which provides a valuable source of information that otherwise can take months to research.
Is there a difference between UK-Asian co-productions today compared with a decade ago?
A great deal. When I first approached UK broadcast networks years ago suggesting co-production with South Korea, it was hard work to get broadcasters to listen and understand the advantages. Since that time, the world has changed.
As budgets soar with SVoD investment most companies and broadcasters need to cooperate and work together in order to compete on the global stage.
What is happening now in Asia is a perfect storm: a coming of age of Asian nations combined with rapidly changing global TV market conditions caused by the arrival of the SVoDS and their deep pockets. The result is that Asia is now the place to do TV business.
Initially, it was only the very small UK producers who took the leap into working with territories such as South Korea; it was they who had everything to gain from international partnerships. One example was documentary Tears Of Blood by Awen Media and Korea's JTV for S4C, which was nominated for an RTS award.
These days almost all larger production companies and broadcasters are involved in Asia – it's 'ignore Asia at your peril'.
As Asian business is built on relationships, those companies ignoring Asia today may well find the region harder to enter in the future, as they haven't invested the necessary years of working together to create the strong bonds that generate business and profit in the long term.
How are UK-Asian cop-productions shows being funded and who are the most active companies/platforms?
Each programme in Asia has a different funding model so it's hard to generalise; it's very much on a case-by-case basis.
There are different pots of funding available across Asia, both public and private funds. However, accessing this funding requires partnering with Asian companies and this is where the time invested in building relationships in Asia becomes invaluable – local companies are savvy and know their worth.
Where Asian nations such as Korea once accepted being granted small rights shares in return for large investments in the programming budget, that no longer works: co-productions are now conducted on a fair and equal basis with rights shares being issued commensurate with investment.
It's worth being aware of the most outward-looking nations of Asia. They include many of the ASEAN nations (10 Southeast Asian nations including the active Thailand, Myanmar and Singapore; and, of course, the superpower India. The north eastern Asian nations – including Korea, Japan and China remain less clear – and are more challenging in terms of doing TV business.
What genres are providing the most opportunity?
My company, The Bridge, is working in all genres, except kids and comedy. The consistently strong lifestyle market of Asian TV remains that way across Asia, although added to this is a burgeoning drama market, particularly in the Philippines and South Korea. This programming captivates international audiences through platforms such as Drama Fever.
Additionally, there is a growing respect for, and understanding of, the need for each Asian nation to have its own factual and documentary programming and documentary programming market. Co-commissioning strategies between leading national broadcasters such as Japan's NHK, Korea's KBS, Singapore's Mediacorp and Taiwan's PTS remain a strong force across the Asian region.
Has SVoD changed the market and how are the linear players reacting?
The US SVoDs are making their presence felt greatly but they are joined by the regional OTTs such as Iflix, Viu and Hooq, all of which are competing for attention with a variety of financial and content models.
Major US players such as A+E Networks are engaging in local content development and production in Korea, whilst Endemol Shine Group is expanding local adaptations of well-established IP such as Bron (The Bridge). The most recent version of The Bridge sees the initial murder take place on a bridge between Singapore and Malaysia.
How should UK companies first look at entering the market? Should they bring they own projects or look to co-develop?
An indie might want to consider a co-development project, with full co-operation and IP sharing confirmed from the very early stages.
While it is entirely possible to secure interest in a UK pre-developed project, what Asia is seeking now is a share of IP and an equal partnership role in the project's development and ownership. The days of international companies controlling the IP and value of the production as Asian firms do the hard work are well over – thank goodness!
All Asian nations like to be involved from the beginning in productions; they want to be sharing partners, not work-for-hire. The big advantage of this approach is Asians are the masters of their market place, and so the collaborative approach has considerably greater chance of being relevant to all audiences in Asia and the rest of the world.