TBI Formats: Why Korean IP will cut through globally for years to come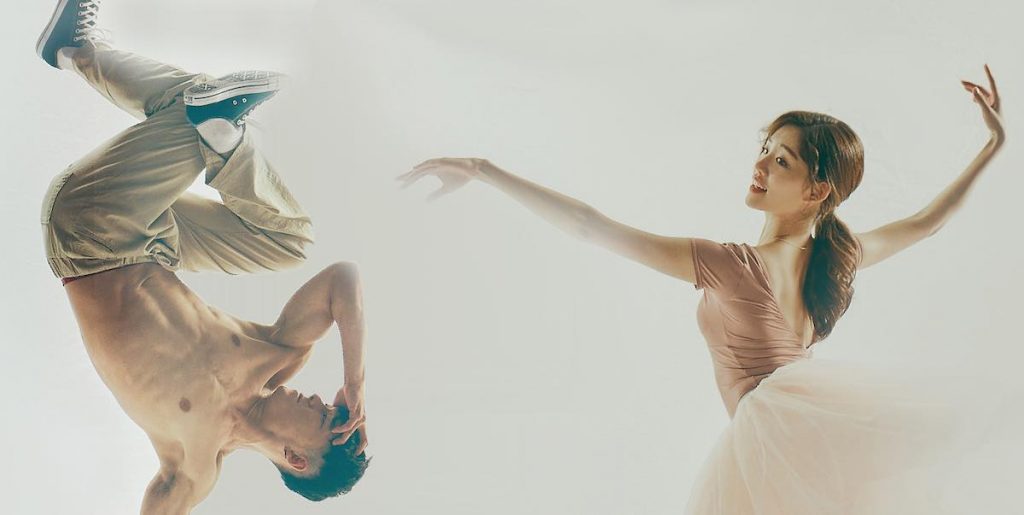 As part of our focus on delivering more incisive commentary on the global content business, TBI is launching a series of new strands of longer-form content, which will be delivered online to our viewers around the world.
These daily, genre-focused features are designed to provide deeper insights into how the business is changing and feature global execs who are the forefront of the evolution. We kick off the TBI Formats strand, which will run every Thursday, by exploring how Korea's left-field IP is cutting through globally. Jane Marlowe reports.

Quirky. Out of the box. Bat-shit crazy. All words that have been used not only to describe Korean formats but also to account for their success. The Masked Singer is the Korean format credited with bringing a new wave of creativity to the global formats market and Argonon Group joint venture, Bandicoot – founded by Daniel Nettleton and Derek McClean – won the race to secure the UK rights.
The duo had been tracking the show since its launch in Korea in 2015 and describe the format, now a hit on ITV, as the most British foreign format they'd seen. Pitched as a family-friendly guessing game, the format's joyousness and lack of cynicism has piqued broadcasters' interest.
"Since Masked Singer, we've been speaking to Korean broadcasters about what other shows they have on their roster and I'd be very surprised if we don't see more come through," adds Nettleton. He predicts a rush towards Korean formats but adds that doesn't mean to say everything coming out of the territory will turn to gold.
'Surplus of ideas'
The ground-breaking Oscar win for Parasite and the breakthrough scripted hit The Good Doctor have also helped Korea wedge a toe in the door of the Western markets. If it's a numbers game, they certainly have the upper hand. K7 Media founder and CEO Keri Lewis Brown gives a sense of the intensity of the industry and the surplus of ideas that is out there.
"According to KOCCA (Korea Creative Content Agency) and KCA (Korea Communications Agency), an average of 300 new shows launch in Korea each year only to never be renewed and disappear from air," says Lewis Brown. "The zeitgeist is ever shifting, and even for shows once considered a hit, remaining on air for three or four years can be very tough. This fast turnover is one of the key strengths of the territory in terms of the practice and experience of coming up with ideas. Creative directors have to be sensitive to trends, constantly bringing new ideas."
CJ ENM travel reality format, Grandpas Over Flowers, adapted as Better Late Than Never for NBC, was one of the first successful Korean imports in the West. MD of ITV, Studios Global Creative Network Mike Beale says Korea's shift from buyer to seller of formats came around five years ago but the biggest problem to date has been translating them for Western audiences. He mentions CJ ENM format Produce 101, a talent show that uses the K-Pop algorithm to narrow constants down to a final 11.
"I haven't worked out how to do that here," he says. "If you look at boy or girl bands [in the UK] there's a formula, yet these guys are absolutely up front and put that formula on screen. That's what we've got to work through."
ITV Studios brokered a co-development deal with CJ ENM back in 2017, but now, Beale says: "Korea is on that list of Netherlands, Nordics, Israel, Japan where we'll constantly be looking at and working with the creatives both in scripted and non-scripted."
Hot on the heels of Masked Singer is CJ ENM's music studio format I Can See Your Voice, created by Lee Seon-young and the latest format picked up by Fox. Diane Min, head of format sales at CJ ENM, says they're currently developing ideas with a twist to traditional genres.
"We are happy to experiment with all sorts of genre hybrids," she adds. "For example, we would add dating to singing/dancing, or a music show with a guessing factor. Our most famous format, I Can See Your Voice, is a music studio format that doesn't involve actual singing until the very end. It's more of a game show where you have to guess using your senses. Love at First Song, is also a hybrid format adding dating to singing."
Korea's embrace of global
The international market is becoming more important to the Korean entertainment company. CJ ENM head of global content development, Jihee Kim, says: "Up until a few years ago, a vast majority of our shows targeted the home market, but these days, we're increasingly developing shows with international sales in mind. Also, we set a separate production budget for content targeting overseas sales, taking various approaches such as global co-production and co-development. In addition to our flagship channel, there is room for niche formats, such as lifestyle, food shows or short-form content targeting women and youth."
Other IP includes 300: War of United Voices, which sees a superstar work towards a performance with 300 superfans and launches this month in Germany on ProSiebenSat.1. Falling In Dance combines dating and dance in the reality genre, while a new format for 2020 is music competition, Double Casting.
Streamers are also feeding the frenzy for formats. The Bridge specialises in developing international television between English-speaking broadcasters and producers and their Asian counterparts and MD Amanda Groom reports that the co-production business is thriving now that production companies increasingly need partners in order to compete with the streamers.
"Each deal is case-by-case and requires clever, skilled and brave individuals to follow through," she says. "Only noisy programming is cutting through the increasingly competitive markets that we all face. Increasingly what we all need to make a hit is noise, and certainly one of Korea's many strengths is creating noisy formats."
The UK and US versions of The Masked Singer, with its energy, humour and comedy, highlight the USP of Korean formats and there's no doubt they've created a buzz. President of Pernel Media, Samuel Kissous, is excited by the fact that the territory is shaking up the global market. "People who have been doing formats for a long time were just reiterating the same formats over again and then it took an outsider like Korea to come around with a fresher take on it," he says. "It's the tale of the outsider who rocks the town because they have a different take on things."
Jen Hur, who heads international co-productions at Masked Singer broadcaster MBC, says that although Korea's singing formats are the most popular internationally, local audiences also love watching celebrity observation reality formats. Home Alone is the longest running weekly programme in this genre.
"Home Alone films single celebrities living alone, like a documentary through hidden cameras, capturing the real image of a single life. MBC's advertisement and sales profit from Home Alone is more than 20 times of the production cost invested in the show," says Hur.
Extreme left-field
Perhaps one of the most left-field formats from a territory that specialises in left-field is MBC's new VR documentary Meeting You. The programme uses high quality VR technology to enable a mother's reunion with her deceased daughter. Hur says: "This unique documentary not only recorded no.1 rating among non-scripted programs but also received millions of SNS supporting messages from worldwide as soon as the promotional clips were released via YouTube. The world audience was touched and overwhelmed by the VR encounter of a mother and her beloved daughter who no longer belongs to this world."
This sound like ground-breaking programme-making, but a market doesn't mature overnight. The ground-work to Korea's success in the format's market was laid in its initial relationship with China. Zespa Media is a group of production and licensing companies connecting global content with the Chinese market and CEO Jean Dong says a decade ago culture and common values meant Korean formats were among the most successful shows in China and celebrity travel format Daddy, Where Are We Going? was a big hit.
Dong adds: "[Korean formats] were traditionally quite Asian in culture which appealed to the Chinese and Japanese as the emotional dynamic, engagement and storytelling is very similar. But in the last ten years, Korean television has evolved towards the standard and industry practice of western businesses."
An inability to retain rights, Chinese regulatory changes and copycats prompted Korean developers to look for growth globally. Co-founder of The Format People, Michel Rodrigue, suggests the situation regarding rights ownership has to change before creatives can grow. "KOCCA is helping [creatives] come to markets and they're trying to pitch their ideas directly to foreigners, but in the US and UK people who buy paper formats are very rare; the idea has to be out of this world. Broadcasters don't buy from creative people they buy from a producer."
There is movement on this issue however. K7 Media's Lewis Brown says traditional broadcasters like KBS and MBC are moving away from a model where they paid 100% of any production fee to outside suppliers, to one in which they will pay 60% only, leaving producers to find the remainder but in exchange they will keep international rights.
She adds: "The Korean government has announced that this year it is tripling the budget it puts into supporting the country's creative output – and in the TV industry that extra money is being channelled primarily into funding co-developments and co-productions with international partners. This presents a real opportunity for Western indies and broadcasters alike to take a chance on a Korean collaboration knowing some of the associated costs will be externally funded."
State-supported growth
Government agency KOCCA also supports this industry by offering subsidies for pilot episodes as well as attendance at markets. A scripted format, Sky Castle, from JTBC was launched at MipFormats in 2018 and is now in development at NBC as Tribeca.
In addition, 'bridging' agencies are taking advantage of the current hunger for Korean ideas and creativity. Former head of formats and development at CJ ENM, Jin Woo Hwang, has set up Something Special, format content development, production and distribution business with a mission to connect and create content.
"In the age of disruption with higher demands in streaming platforms, growth of K-wave consumers and international co-operations, Korean creative talents are trying to find effective ways to enter into global market," says Jin Woo Hwang. "Simply, they just do not know who to meet and how to start. And I have been asked of this from so many people. This is how Something Special was needed."
Talent deals are now being struck though. Park Won-woo, the creator of King Of Mask Singer – as The Masked Singer was known in its original territory – has now signed a first-look deal with NBC Universal-owned Universal Television Alternative Studio, leading some to wonder if other Korean format creators will follow in his footsteps.
Wherever the talent flows, there is no doubt that Korea's TV format industry is having its moment in the sun. I Can See Your Voice and Masked Singer are showing broadcasters their viewers are more open and less culturally ring-fenced than they'd imagined. The challenge for Korean developers is to prevent their USP of quirky, out of the box ideas becoming the norm. With their emphasis on celebrity and humanity at their heart, Dong says there are more hits to come from Korea.
"They have a lot up their sleeves. In the last 10 years, I know how many good formats they've got. They have a good stock to adapt now that the world is finally taking notice."