EBS, Bethel Global Cross The Bridge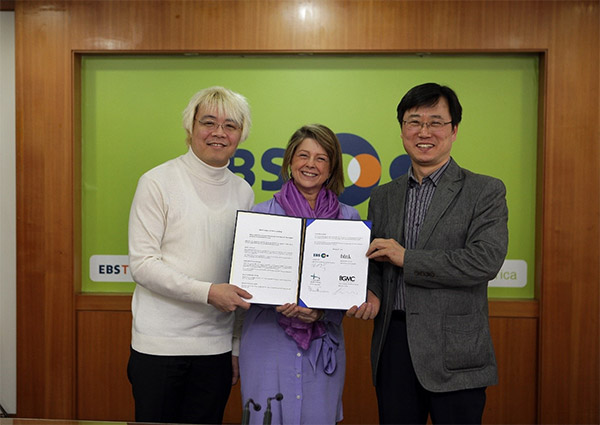 by TBI reporter, March 31, 2015
Korean educational broadcaster EBS has hooked up with drama coproduction facilitator The Bridge and Bethel Global Media Content for what's being described as a first-of-its-kind partnership.
EBS and Bethel have signed an agreement with The Bridge, which is a joint venture between UK-based Argonon and producer Amanda Groom that aims to partner British producers with Asian firms, for a production venture.
This brings the Korean companies together with the UK's Blink Films to coproduce 1x120mins event programme Lost Humans, which will look "a lost world of humankind – when isolated early humans evolved into the most extraordinary individuals to ever walk the earth".
These include "nine-foot giants, three-foot dwarves, tree-dwelling 'Tarzans', ice men, and a whole community of people adapted to living underground".
The Bridge claims this marks the first time a major Korean terrestrial broadcaster has agreed a production partnership for a production in active development.
Bridge managing director Groom signed the deal at the EBS headquarters in Seoul with the broadcaster's MD, division of programming production Kim Byung-soo, and Bethel's CEO, Choi Ki Young (pictured).
"It is wonderful that companies from east and west can meet and embark on a documentary about mankind's common roots," said Young. "This deal marks a major leap forward in global TV co-production for South Korea, and one which will open many doors to all English-speaking producers.
"Increasingly Korea is proving itself to be a major player in international TV markets, and it's thrilling to see the opportunities that are arising," added Groom. "East/West TV coproduction is at an early stage and The Bridge will continue to help UK producers to bridge differences in cultures with the ambition of delivering great TV for worldwide audiences."