ATF 2019: Five Key Takeaways From This Year's Asia TV Forum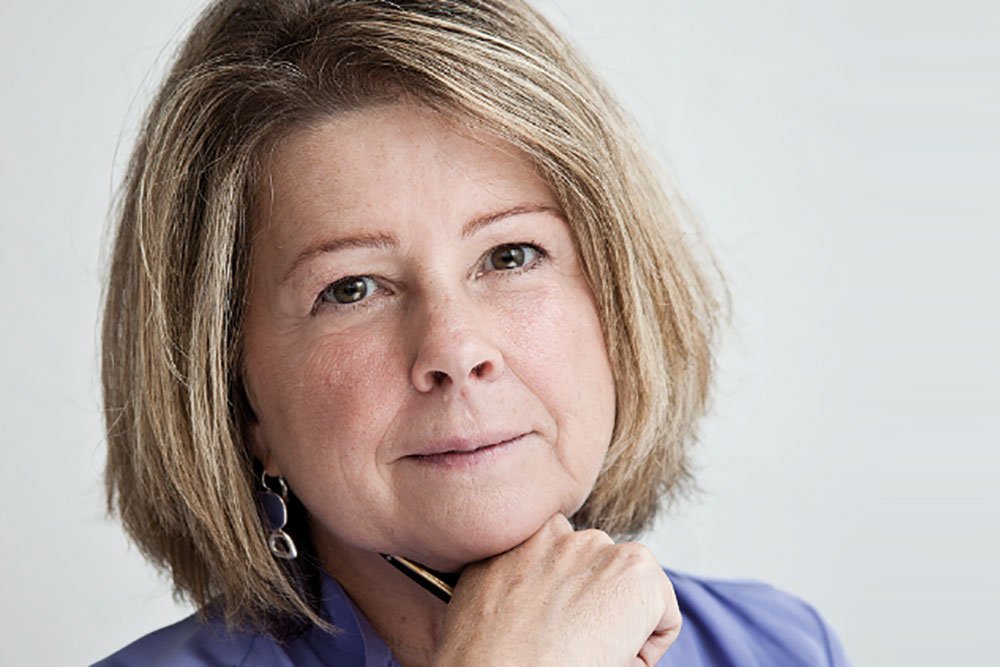 Amanda Groom, founder and MD of global media advisory firm The Bridge, tells TBI about the key trends emerging from this year's Asia TV Forum, which ended today in Singapore.
Here at The Bridge, we have for some time been discussing Asia coming of age.
This year's Asia TV Forum (ATF) has proved that the vast region of Asia is very much of age and that, where ever you are in the world, Asian content will be coming to you in the very near future.
There were numerous fascinating discussions and interesting deals being signed in Singapore, but here are my top five takeaway thoughts:
Incubating content for growth
Partnerships and initiatives are proving particularly visionary and are on target to bring about a sea change: for example, the signature industry events such as the Singapore Media Festival and IMDA (Singapore's Info Comm Media Development Authority) are developing forward-looking ecosystems, designed specifically to incubate and test new content. Working with Kenneth Goh at Singapore's Association of Independent Producers (AIPRO TV), there are new plans for incubating content that are already progressing with Jen Batty at Hooq, allowing a platform for new content to be tested to reach new audiences.
Co-productions great and small
New ways of working together in partnership, collaboration and co-production are becoming mainstream even at smaller levels, such as with the new content and equity partnerships for the My Life branded block initiated by Matt Ashcroft of Parade Media and the Outdoor Channel. It is all proof that the sums of the parts are greater than the individuals.
Streaming gathers strength
OTT remains an emerging and evolving strength across the Asian region with its peculiarity of being genuinely mobile-first, resulting in content creators being dependent on telco pricing structures. The region is an OTT mass market in the making, however teething problems are still being experienced. Analysts at Ovum had some key points to make about subscription-based OTT linear streaming (SLIN) dominating in markets such as India and China. There was much discussion about the significance of original content being king on OTT, a point made by Ariya Banomyong, president of Thailand-based BEC World.
Censorship and social change
There was a notable shift across Asia on screen regarding social change. There were pertinent discussions about the constraints of censorship across the region, especially on comedy and the resultant concerns about alienating audiences. However, perhaps ironically, simultaneously the pan-Asian reach of representation of LGBTQ issues and lifestyles and other issues previously considered taboo are flourishing.
Jay Lin, founder of Portico Media's GagaOOlala – the first gay film streaming platform in Asia – noted that a surprisingly large percentage of his audience are not from the LGBTQ community. One extraordinary example was a drama from Thailand, Broken 2, nominated for best original screenplay at the Asian Academy Creative Awards. The series exec producer, Nitipat Uahwatanasakul from BEC World Channel 3 in Thailand, discussed openly scripting a drama where a school pays particular attention to the emotional needs of children with behavioural problems who come from broken and dysfunctional family backgrounds. These behavioural challenges stem from autism, gender confusion, temper tantrums and gaming addictions – global concerns raised in a local Thai drama!
Pushing creative parameters globally
Finally, and perhaps most pertinently, one didn't need to actually be in Singapore to have noticed the global shift in interest in Eastern and South Eastern Asian stories. Discussions are now taking place around the globe that include narratives that differ from the Western, conventional three-act structure of the hero's journey. These narratives stimulate and work to different models, and present challenges to creatives that are resulting in fascinating new concepts that push all our parameters and exceed expectations. So stay tuned!
Amanda Groom is founder and MD at The Bridge, which specialises in developing international television, film and animation co-production programming between global English-speaking broadcasters and producers and their Asian counterparts.