Brexit Strategies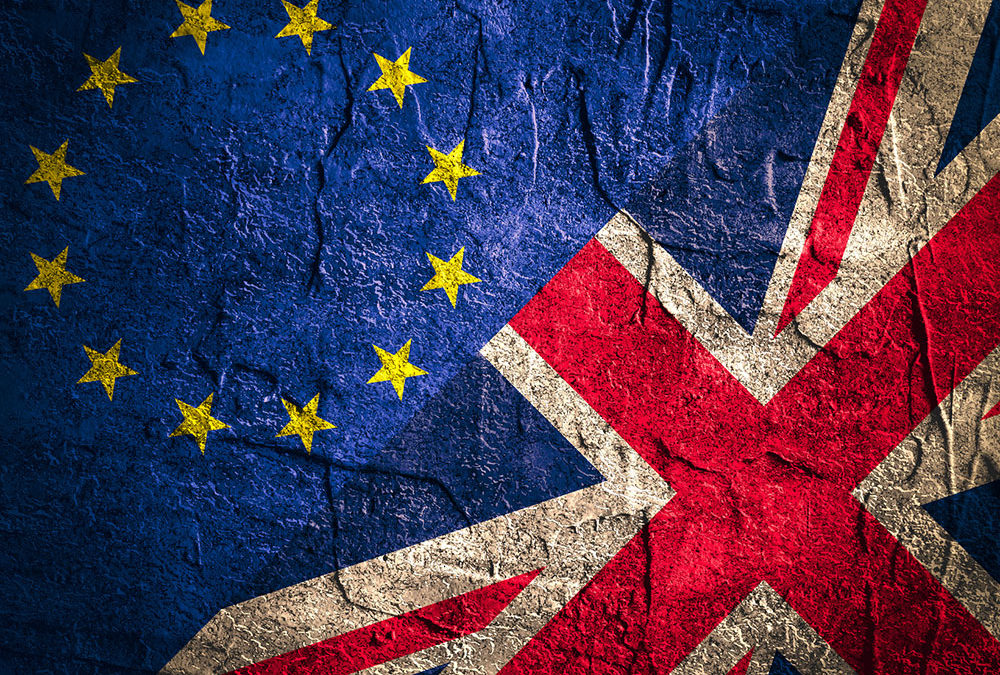 The United Kingdom's decision to leave the European Union is one of the most seismic changes for international television in living memory. Jesse Whittock asks what it means for the industry.
The UK has always been a leader in international production and distribution. It is credited, among other things, with helping to develop and fine-tune the international formats business, pioneering public broadcasting initiatives that have seen BBC Worldwide emerge as a major global player, and the creation of the mega-producers that dominate independent production today.
So, for the international television business, 'Brexit' sent shockwaves around the globe.
On Friday, June 24 of this year, Europe woke up to news the UK was leaving the European Union. The TBI newsdesk was immediately awash with statements from production bodies concerned for the future, and emails from overseas sources wondering what had happened in Blighty.
texttextThe overriding feeling, initially, was one of disappointment – few decisions that seem so inwards-looking are welcomed in an international industry. "We were all saddened by the results of the Brexit vote," recalls Andrea Gorfolova (right), president of Canadian producer and distributor Tricon Films & Television.
"Our first thought was we couldn't believe it had happened," says Felix Wesseler, business development director at Germany's Filmpool, which is indirectly owned by UK-based giant All3Media through the Berlin-based MME Moviement group. "Our [corporate] grandmother is English, so it certainly has something to do with us," he adds.
In a practical sense, industry fears centre on the future for coproductions with UK firms, whether channels licensed in the territory will need new plans, how British producers will replenish European grants and funding tools to finance shows, distribution agreements – particularly in light of Digital Single Market proposals, whether overseas companies currently anchoring European business in the UK will remain, and what currency swings mean for forward planning.
It all creates uncertainty, a word that has become synonymous with Brexit. "We don't know the medium- to long-term picture, but it's going to be difficult for us all," says Espen Huseby (left), CEO of Oslo-based distributor Nordic World. "It's already started affecting the advertising market – the biggest companies are feeling the biggest effects. This is not just a UK phenomenon."
Indeed, shares did slump at ad reliant UK commercial broadcasters, while even Sky, whose pay TV model in part insulates it from downturns, saw share-price dips. Discovery Communications chief financial officer Andrew Warren was among the first major TV chief to acknowledge a material effect when he said slowed half-year results were down to "unusual market factors such as Brexit".
Coproduction reduction?
Various sources believe Brexit's effects on coproductions could be devastating. However, Victoria Gaskell, a partner and lawyer at London-based law firm Olswang, claims this is one area not likely to be directly impacted, as it falls under authority of the Council of Europe rather than the European Commission.
"As long as we remain a member of signatory of the European Convention on Transfrontier Television then coproduction treaties should stay as they are," she says.
For Michael Ryan, partner at London-based GFM Films and chairman of the Independent Film & Television Alliance, the big problems for UK producers will come when Europe turns off the tap and blocks access to funding, subsidies and grants.
"Hundreds of millions have been pumped directly into the UK over recent years, in both TV and film, and if we're not paying into the pot we're obviously not going to get any," he warns.
"That's a massive problem, because there's no way a UK government will pay for producer, director and writer training for filmmakers – it's a speculative industry."
Further to that, he suggests it's the "limbo" that Brexit leaves the UK and its partners in that is the biggest danger. "There has been a slowing down as people work out what this means, and that's across the board," he adds. "Every investment vehicle will stall for the moment."
Gaskell (right) says the simple act of legislating on such as "massive scale" is the major threat. "There is a process we will have to go through to work out what European laws impact the audiovisual sector – what we want to keep, what challenges Brexit presents," she adds. "Just understanding this is a big task."
The international view
Discovery, NBCUniversal, The Walt Disney Company, Sony Pictures Entertainment, Scripps Networks Interactive, Lionsgate and 21st Century Fox all base their overseas headquarters in the UK. However, Brexit places London's position as the most important city for the global television business outside of the US under threat.
"Many international media businesses base their European operations in the UK to take advantage of the EU's freedom of trade rules, as well as some of the UK's more relaxed broadcasting regulations – broadcasting out of the UK to other EU markets," says Richard Broughton (left), research director at Ampere Analysis.
"The future for these companies' ability to base themselves in the UK is now likely to depend on the trade agreements the UK is able to put in place with the European Union upon exit."
"Some international companies may decide to move more activity to continental Europe instead of using London as their EU hub," says Samuel Kissous, founder of French indie Pernel Media. "London will be less of an 'entry point' into Europe than before."
"I made a joke that All3 might be coming to Cologne depending on what happened with the vote," adds Felix Wesseler of Filmpool. "Of course, that's not going to happen as most of its companies are in the UK, but you can imagine some companies are looking at reorganising."
A Red Arrow Entertainment statement issued to TBI, meanwhile, reveals the Germany-based firm's position: "Brexit makes Europe smaller and that is a disadvantage for European companies.
"We have invested in British production companies because of their creative talent and the outstanding content they create. That won't change because of Brexit. Operationally, we foresee no immediate consequences, but of course, general conditions for investments have not improved."
Others have already committed to remaining in the UK, either due to strategic plans or in an attempt to grow confidence in the shaken market.
Contacted by TBI, Scandinavia's Modern Times Group, which has a major channels base in west London, responded with the following statement: "The UK remains a major European and global content and technology hub. MTG has been present in the UK since the 1980s and we have no plans to change that. We have recently launched a brand new play-out facility, invested in new digital companies, and we buy and sell thousands of hours of TV programming from London – all of which indicate our commitment to our operations in the UK."
Bertelsmann, parent company of RTL Group and grandparent of FremantleMedia, says that "as an international company with a strong presence in the UK as elsewhere, Britain's impending exit from the EU raises political and economic uncertainties for us all".
"Irrespective of the Brexit decision, the UK, as our fourth-largest market, remains very important to us," it adds. "Bertelsmann generates revenues of around €1.7 billion [US$1.8 billion] with 5,500 employees in the UK, and will continue to invest [our] businesses there."
HBO, the Time Warner-owned cable giant, primarily makes flagship fantasy drama Game of Thrones (above) in Northern Ireland and uses local funding bodies such as Northern Ireland Screen to help the production. Soon after Brexit became a reality, it released a statement noting: "We do not anticipate that the result of the EU referendum will have any material effect on HBO producing Game of Thrones."
However, Pernel's Kissous warns that "Brexit might unfortunately have several negative effects for the UK television industry".
"Working with UK talent or companies may become more complicated because a number of their productions won't qualify to access government funds, especially in the case of documentaries and funds such as the CNC's in France," he says.
"In the short-term for documentaries and factual it isn't clear what the effects will be, but the first thing our industry will be affected by is the lack of funds," adds Nordic World's Huseby.
Filmpool's Wesseler suggests the UK's government may look to create new funds to plug the gaps, though others have entirely rejected this notion as creative sectors are difficult to budget for and are (relatively) politically neutral.
Overall, Wesseler says Brexit "will not harm Filmpool", adding the main issue for the EU now is convincing its remaining members of its worth. He explains: "Accounting will not be easier, but we will do it somehow. I personally think the EU has to explain in a better way why territories should be part of it."
Indeed, the annoying Brexit moniker has been joined in the news headlines by others such as 'Grexit' (a potential Greek exit), 'Frexit' (France), 'Dexit' (Germany) and even 'Quitaly' (Italy) – as some politicians and agenda-driven public figures use Britain's departure from the Union to demand the same for their own countries.
ASEAN opportunity
Successful business people say that every challenge presents an opportunity. In the case of Brexit and the threat to UK-European coproduction, Asian companies are rising up and offering an alternative.
This prospect emerges to the backdrop of the creation of the ASEAN (Association of Southeast Asian Nations) Economic Community – a regional single market akin to the European Union that offers access to a market of US$2.6 trillion and over 622 million people.
"We are increasingly doing more in Japan, Korea and China," says Zig Zag Productions CEO Danny Fenton, noting that UK prodcos in "multinational, consolidated groups that have a strong European presence" are perhaps the most at risk in a post-Brexit Britain.
Amanda Groom (above), managing director of UK-Asia coproductions specialist The Bridge, says market developments in the Asian region are creating opportunities. She cites as evidence the growth of SVOD players such as Netflix, iflix and Hooq; and countries such as Malaysia creating new forms of funding.
"As the market forms, Asian companies become particularly keen on forming coproductions," she says.
"One of the consequences of Brexit is as people become less certain of coproduction opportunities across Europe, producers are beginning to understand the scale of opportunity in Asia," she adds.
"We've noticed a dramatic increase in working in Asia and with Asian companies. People know about coproduction and funding pots in countries like Korea, but what they might not know is the rest of Asia follows Korea and also wants to work with Western producers and broadcasters. Local alliances are looking for broadcast partners."
"No one knows the full, long-term effects of Brexit on our industry yet," says Zig Zag's Fenton. "I suspect that building up to MIPCOM we will start to see the full implications. One thing is for sure: producers are going to increasingly be looking further afield for funding and coproduction as a result of this."